In our last blog post, we declared that Performance Marketing means focusing on streamlining activities to minimise cost and maximise output. We also highlighted that growth as the only goal is  unsustainable, and is in contradiction with the latest global requirements and demands towards efficiency. 
We concluded that 'doing Performance Marketing damn well' is a solution that works when it comes to shifting marketing attitude from unsustainable growth to efficient engines, driving profit in a relatively short time.
That all sounds good, because it is. Trust our big brains – we don't just talk, we walk. Those might seem true but complicated statements but – hey! We're the left-elbow specialist surgeons of digital marketing, are we? So in actual fact, it's not sooner said than done for us! 
Our mums say we're the smartest Performance Marketing agency (actually Global Agency Awards said that too), and they also say  "don't complain about not getting a chance and then be unprepared when you finally do".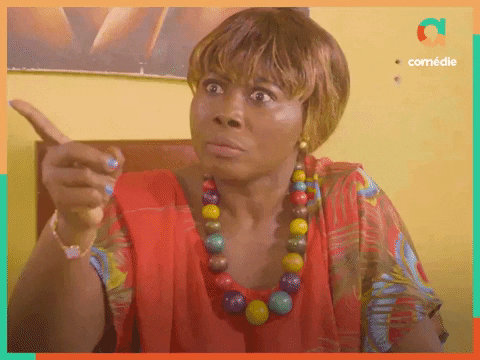 Performance Marketing agencies should listen to these teachings. So we have been building tools  against unsustainable growth – and now we can be your recession-fighting angel, reducing your CAC and increasing your ROAS. Come check this out. 
The Booster Box Tech Stack for reducing your CAC and increasing your ROAS
A cool talking point and a great headline with all those juicy keywords – but what's the Booster Box Tech Stack? 
The Booster Box Tech Stack is a combination of independent and proprietary tools and processes. We use these to efficiently manage our clients' accounts by improving budget and resource allocation, tracking costs and profits and providing our clients with quality customers, hence sustainable profit margins.
This includes:
An efficient budgeting system that tracks costs and profits, allowing you to make informed decisions about where to allocate your resources

A data-driven sales process that can help you understand which customers are most likely to pay on time or even at all, which will give you better insight into whether or not they fit into your target market

An automated toolset for tracking leads, conversions and revenue generation (CACR)
We're talking about outstanding marketing technologies pivotal in setting up tracking or supporting developers to ensure all key actions are tracked correctly in order to execute and analyse masterful performance campaigns. Elementary, my dear Watson.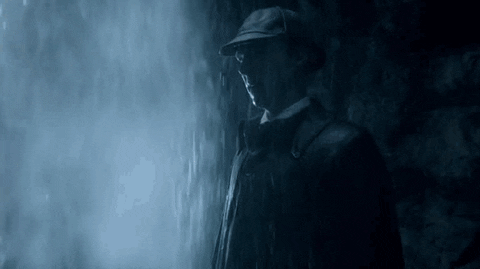 Your CMO and CFO will be thick as thieves thanks to Phybonaccy
Phybonaccy (or  Phybo to close friends) connects your 1st Party data and the advertising platforms to fuel the algorithms with smarter data. This allows optimisation of performance by value instead of revenue, shutting down campaigns that are burning margins and reallocating the budget to the best-performing campaigns, spotting the best-responsive audience for your business. 
Phybo works on four levels of service:
It aims to better understand who's buying from you and group the audiences in homogeneous clusters in order to target people with the most relevant Ads, depending on objectives
Value-based optimisation:
As Value-Based Optimisation, it considers multiple "types of value". The most common techniques are LTV (which highlights the most valuable customers) and Funnel Depth (where value is assigned based on the funnel depth the customers reach)
It assigns labels to products depending on specific attributes and performance. This enables us to use different Bidding Types based on product performance (top-low performers, top-low traffic)
MOAS (Margin On Ad Spend):
It unlocks more profit-oriented data coming from Advertising platforms to feed the algorithms, specifically working towards information on Margin – thus founding budget allocation on margin rather than on return
Giving priority to profit instead of revenue will unite CMOs and CFOs worldwide, finally they are speaking the same language.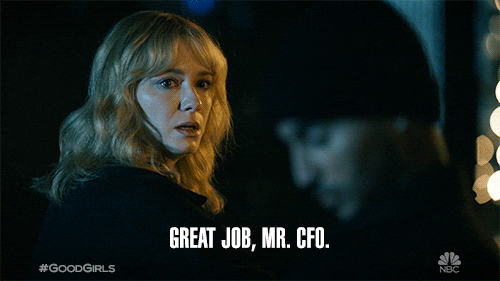 You might not know it but you happen to be sitting on gold. Trust Davincy
To accurately convey the concept of 'sitting on gold', we'd like to tell you the story of the discovery of the well-known Terracotta Army – a collection of terracotta sculptures depicting the armies of the first emperor of China. It is a form of funerary art buried with the emperor in 210–209 BCE with the purpose of protecting the emperor in his afterlife.
They were discovered completely by accident on 29 March 1974 when a farmer uncovered fragments of pottery while digging a well for water on some wasteland. This led to the discovery of the first warrior of the famous Terracotta Army. Quite the find! 
One can hardly believe that such important royal burial pits were accidentally discovered by a farmer and not specialised archaeologists. Perhaps the most interesting thing about this (other than  the fact it is  praised as the Eighth Wonder of the World) is that the discoverers of this treasure are still telling their story  in the museum. Guys, this is what you call "do the best you can, with what you have, where you are".
Just like the Terracotta Army, your first-party data is valuable treasure. It brings us efficient capital allocation, thanks to detailed and reliable knowledge of each channel's contribution to the mix, thus giving the right answers to grow the business efficiently. And you're sitting on this treasure right now, – the only difference is, you won't find it by accident, but thanks to Davincy (and Booster Box, as a consequence).
Davincy is the epitome of measurement built to provide  answers that grow the business. It lets you allocate capital efficiently, knowing each channel's exact contribution to performance. It works with a mix of different techniques:
Incrementality Testing


Roughly defined as the expected outcome in incremental sales after allocating a certain capital to a specific digital channel

Marketing Mix Modelling


Advanced statistical techniques to work with top-down, macro-level information – forecasting the impact of future sets of tactics
A winning combination to make informed tactical and strategic decisions.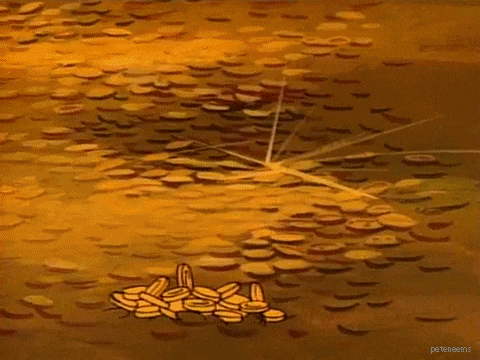 You can't fly blind in a recession storm. Don't worry, we've got radars and we call them RITA
Hey there continental pilot, you're not supposed to fly blind in optimal conditions, nevermind in a recession storm. Seriously, you look like you need advanced, reliable and cutting-edge instrumentation to get you through.
Now, as it happens we have it. We call it R.I.T.A.. It stands for Report Integrated Timely Alerting: a real-time, integrated viewport on all channels to keep investments under control and skyrocket performance. Worry less with an alert system running 24/7.
With RITA you can:
Find your most relevant KPIs

Define goals

Always keep outcomes  at the forefront through a centralised dashboard
RITA links relevant information from all channels to the report, making them actionable and visualising them easily and effectively. It is built with the user in mind so it's easy to navigate and understand, for all levels of users within any team. It's accessible anytime, anywhere – no matter what – and it's fully customisable: no getting bogged down in irrelevant details. Different teams, different POVs, different dashboards. To each their own!
You see, we weren't messing around when we said we'll be providing you with cutting edge flight instrumentation.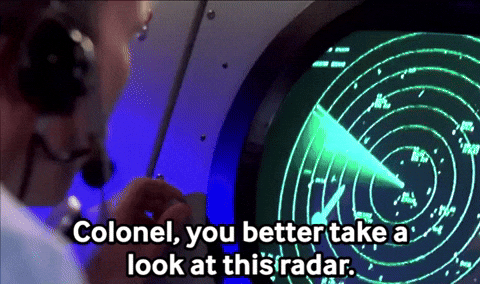 Everyone's got their own unique features and superpowers. Leverage your special talents with the guidance of Galileo 
Galileo needs no introduction. It's feed management on steroids and lets you leverage thousands of products to build dynamic campaigns on the fly. Magnifico!
Well, there is one caveat, it only plays with ecommerces.  But we will forgive this because when you are in the ecommerce game it enables  you to make smart use of the shopping feed. Using Galileo you can reflect inventory dynamism into hyper-personalised campaigns, invest budgets and get the most out of lower-funnel campaigns, plus you can save 20% of the budget off Merchant Center.  Try it out yourself and we are sure you will agree, it's a game changer.
If you want to look under the bonnet, it consists of:
Feed Management


Galileo takes your inventory and builds an optimised feed to feed advertising platform

CSS Integration


It integrates perfectly with CSS partners like ProductHero and Cobiro

Cluster Analysis


Should we really explain this?
Thunderbolt and lightning, very very frightening me!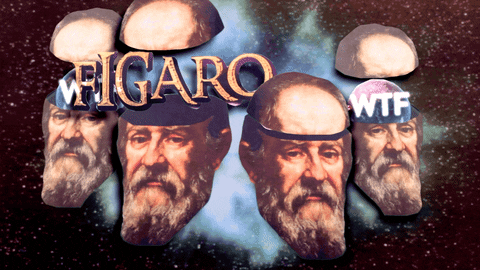 We've got you covered
We could finish this blog post with this simple statement. And that is what we're going to do.
Performance marketing damn well is a promise of efficiency to combat the crisis, withstand the new recession and hold up. Here is the Boosters' Efficiency Box:
Improve capital allocation

Get new and valuable customers

Monitor costs
And yes we were  so smart to anticipate and fulfil your needs in this way. So smart that we know that you might want to reach out and talk to  us, so we're leaving you with a link to our contact page.