The Italian fintech is now worth over one billion euros!
Money, money, money, must be funny, in the rich man's world – as would sing Donna Sheridan from 'Mamma Mia!'. Did you know that's a song from ABBA and not an original musical soundtrack? Yes, we know: we're still reeling from the news too.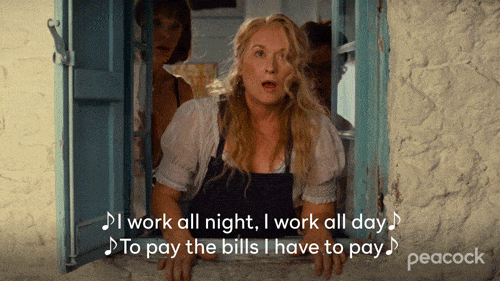 Wait, what? Isn't this a blog post for witty dancers and musical theatre fans? Our dancer's spirit is ruined now, what a shame. Still, let us keep that crispy brisky intro tho! Back to business, this lively atmosphere about money, money, money, comes handy to share with you guys the big news: our client Satispay is now worth more than one billion euros as a Unicorn!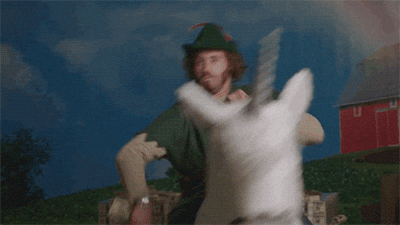 We have been partnering side-by-side with these absolute legends for over a year now, and couldn't be more excited to play our part, skyrocketing Satispay's Performance Marketing campaigns. By the way, this goal has been reached thanks to a 320 million investment round led by venture capital firm Addition, with participation from Greyhound Capital – shareholder since 2018, and other investors. And… the billion-euro valuation here it comes! 
But hey! Credit where credit is due, okay? We're super thrilled to partner with Satispay as it's one of the very few players who has been able to build and  scale a new and independent payment network, with a fast-growing consumer and merchant base.
However, for who doesn't know (Shame! Shame! – Sorry for this super-nerdy quote, we couldn't resist) Satispay is the super mobile payment network alternative to credit and debit cards. Independent, efficient, convenient and secure, it allows consumers to pay in store and online as well as send money to friends, make donations, pay utility bills and much more. 
Wow! Yes, it does all those things, folks. No hiding. By the way, what did you say? It would be great if we could collect some of our marvellous partners' declarations about this massive achievement? 
Alberto Dalmasso, CEO and co-founder of Satispay, says: "We are very pleased that, following this round, we feel we have the right tools and resources to accomplish our vision of creating the next leading payment network in Europe. Not only do we believe we have the necessary capital, but we also have the experience and expertise. In the last two years, we have experienced exceptional growth, more than doubling our customer base and launching in three new markets. We have also been able to bring in a lot of additional talent to our teams, helping us transform Satispay into a bigger, more structured competitive reality. It is truly a new beginning and we feel more determined than ever".
Lee Fixel from Addition, added: "Satispay is revolutionising the mobile payment space in Europe, allowing users to transfer money efficiently and securely, not only in-store and online but with friends and family as well. We look forward to supporting Satispay as it continues to grow its team, expand its customer and merchant bases and accelerate its business to become Europe's leading payment network". 
The path that led Satispay to become a unicorn begins in Cuneo, the birthplace of Alberto Dalmasso, Dario Brignone and Samuele Pinta and expands first in Italy, then in Luxembourg, Germany and France thanks to the talent of young enthusiasts who have found themselves united from the mission to offer consumers and merchants a faster, cheaper and safer alternative to cards or cash.
"We started as a team of 3, almost 10 years ago. Today, the Satispay team counts 300 people across three cities, Milan, Luxembourg, and Berlin, most of whom have joined the team in the last year. And this is just the beginning. We hope to continue to attract ambitious and capable people, determined to give their contribution to make Satispay the number one payment network in Europe"  – Satispay's CTO and co-founder Dario Brignone, lastly commented.
Your quest for knowledge is quite satisfied now, isn't it? Well, in case it's not, don't worry: give us and our partners a bit of time and you'll hear about us again. You'll see. Scout's honour.