Some people are always gonna say a good product just markets itself, and if so, there would be no need for performance marketing agencies like us. Apart from the fact that this would be a scenario we can't imagine because we have many mouths to feed and are panicking at the thought, all the advantages and measurable results we provide our clients with every day would be a lie.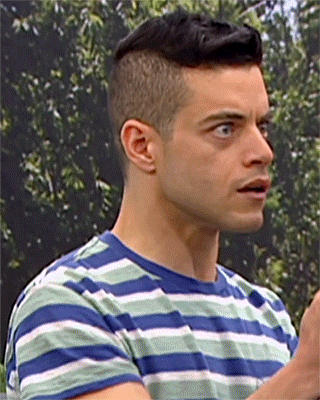 Well, what about if we stop imagining unreal scenarios and just claim performance marketing is something that no company can do without? This is particularly true when we talk about ad creatives, increasingly a big driver for performance. You know how we run things, right? We can't stand metaphysical discourses but rather go deep and tactical and get a sense of how impactful good against bad creatives can be.
A little bit of definitions
First things to clear up are: 
What to expect from good or bad creatives

How to define a good or a bad creative
When it comes to defining good and bad creatives, we should look at the performance. ROAS it's the ultimate KPI we optimise creatives for, but we're also looking at IPM, CPI, CTR, CR, CTI, so you get the picture: creatives can make or break your campaign. 
We know that good-performing creatives help you grab the attention of your audience immediately. Your buyer persona is browsing Facebook, Instagram, TikTok – whatever, and you have only one second to grab their attention right away.  So the main question is: what to address when we're optimising or building creatives? There is a long list of actions and things to take into account, keeping in mind that the solution must merge art with science and aim at creating efficiency. This is a job for a performance marketing professional.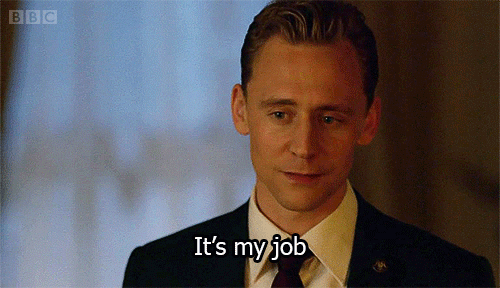 A process to success
You know how we do, we're lazy folks who like to get things done achieving maximum results with minimal effort. This "least pain-most gain" mantra always led us to craft amazing automation tools, marvellous scripts, outstanding software and – in this case – a proper process to follow when coming up with new creative concepts and variants.
We called this baby Creatives Testingland and is an approach to developing new creatives – how to improve them and make them even better. The framework includes, along with the analysis of key factors and how & what elements are needed, all the steps that need to be taken in order to arrive at new concepts, test variants and create a winning idea. 
This happens by analysing your competitors' products, identifying the product you want to analyse, coming up with creative concepts, testing strategy development, statistical evaluation and microdata analysis (gathering clues from socials, websites, forums, SERP etc.). 
You might be questioning yourself "why is this framework unique?" It's not, we're not only lazy, we're also honest. But we know it's outstanding since it's done after a perfect knowledge of the entire process – as in our style, sorry for flexing! We have mapped the process that should be followed to come up with new creative concepts and to test them (by using a multiple regression model). 
So what does it look like?
Find creative concepts
Competitive research


Competitive research and analysis are fundamental to learn from best practices in the industry (both in terms of branding and advertising) and become aware of any gap that might be fulfilled. In order to define the competitors, it's crucial to understand the competitive landscape so as to have a clear idea of the benchmark and compare similar business models.

Strategic & Objective Analysis
Brands and products landscapes can be extremely wide and confusing. One brand might serve and offer many categories and products at a time, so it's better to pick one objective for the analysis and properly master all the touchpoints involved. Focus on one not-too-broad vertical and study the entire concept category from as many specific angles as possible.
Microdata Analysis


The world of the web is full of traces left by users: their questions and doubts, the comments they leave on forums, communities and blogs, and -of course- all the information available on social media. By reading what and how users write, their emotions and feelings, their concerns about the product's pain points, etc. it's possible to anticipate their needs and craft more relevant ads.
Generate Concept Categories
Once a clear picture is available, it's time to put all of that together in a bible where all values, concepts and specifications are included in a simple, understandable manner. This is crucial for effective communication between the scientific and artistic brains!
Best is to have different, several concept categories (USP, user/market pain point, product, seasonality, etc.) and generate multiple variants for each concept. By doing so, a range of valid and ready-to-rock creatives will be there to be tested out in the world.
Test strategy deployment
Test multiple concepts


The time of truth is about to strike! This is the moment to run campaigns with broad audiences and wait until a statistically significant number of impressions is reached, so as to analyse performance and elect the winning adset through a relevant KPI. Congratulations on reaching the top step of the podium, Adset!

Iterate on the winning concepts


We shouldn't dismiss the saying "never change a winning team". It's something that's been going on for ages, who are we to argue with that? Just a funny way to say: when the time is right, damn back the winning horse!

Reporting & insights
This is the most boring part, where there are people getting all the data together, analysing the heck out of it and visualising it on perfectly mannered tables, charts and other stuff that makes people yawn at meetings. We might be joking or at least engaging in hyperbole (not sure), but this is indeed vital for the final step that identifies the perfect, conversions-machine creatives.
Statistical evaluation
Without bogging down into irrelevant, non-scientific details, this is the place where questions get answers. It needs the analysis of all the data gathered throughout the entire process, aiming at selecting suitable endpoints and hypotheses as well as appropriate statistical methods to test them. 
Wow! This sounds so professional, true. A bit boring, also true, but it's just the way it is. Luckily, we are a performance marketing agency in love with the scientific method, which means our nerdy tech brains can take into account millions of metrics and convert them into data-driven decisions. Like the award-winning creative that wins it all and drives the best possible results. 
Task complete.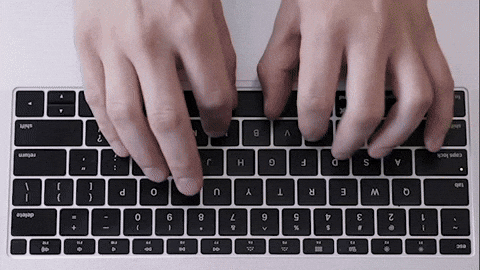 Simple as that?
Not really. Much more complicated. And as everything scientific and data-driven, needs a technical team to be calibrated. Imagine? We have it. So you might want to reach out 🙂 
PS if you understood the Elliot Alderson fake world reference at the very beginning, you just won a free creatives assessment. Just prove it once you get in contact with us.